Child Abuse & Neglect Awareness Products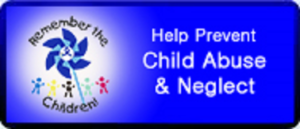 LIFEJACKETS produces a wide range of Child Abuse and Neglect Awareness material for use in your prevention programs. Are products are designed to provide high quality, inexpensive promotional and educational tools that appeal to contemporary audiences.
Our designs are available with a variety of slogans and themes and we can also customize our products with your organization's logo or message. Many groups use these items as prizes, gifts and for resale at fundraising events.  In addition to our sale packages, quantity discounts are available on many of our products including; Buttons, Pins, Magnets, Pencils, Pens, Pinwheels, Posters, Stickers, Teddy Bears, Wristbands & more.
Ordering: Place your order online, by phone or by mail. We accept the following methods of payment: MasterCard, Visa, Debit cards and PayPal. We also accept Purchase Orders authorized by a state or government agency.
Call us at 1-800-366-2150 or email us info@lifejackets.com, with your questions or quote request.
Click here for printable order form

Showing 1–40 of 78 results
BLUE RIBBON PRODUCTS LIST (34)

BUTTONS/Child Abuse Awareness (17)

Child Abuse Awareness Themed Products (48)

LAPEL PINS/Child Abuse Awareness (7)

PINWHEEL PRODUCTS (31)

POSTERS/Child Abuse Awareness (5)

SALE PACKAGES/Child Abuse Awareness Products. (33)

STICKERS/Child Abuse & Neglect Awareness themed stickers. (11)

TEDDY BEARS-CHILD ABUSE AWARENESS (5)

Sale!

*STICKER SALE – Get 3 Rolls of our Awareness Stickers for only $49.95 per roll and also receive a FREE POSTER!

$

55.95